DAILY MOTHERFUCKING REMINDER
dundermifflinscranton: firemakesmesmile: ofdemonsandtimelords: THAT YOU ARE DAMN INTELLIGENT VALUABLE AS HELL AND NOT THE LEAST BIT WORTHLESS SUPER FUCKING LOVED EXTREMELY GOD DAMN INTERESTING NOT TO MENTION A HOT PIECE OF ASS AND THAT ANYONE WHO TELLS YOU OTHERWISE IS A PIECE OF SHIT. KEEP BEING AWESOME, DON'T LET THE DOUCHE BAGS GET YOU DOWN, AND REMEMBER THAT I MOTHERFUCKING LOVE...
2 tags
tHIS IS MY NEW FAVORITE THING EVER
shoresoftheshadowlands: aperfectillusion: lettersfromdua: aperfectillusion: Step 1: Go someplace public with your laptop. Step 2: Click HERE Step 3: Press f11 Step 4: Start typing frantically. Step 5: Make sure other people see your screen. Step 6: ??????? Step 7: Profit it helps if you roll your neck a few times, grunt and crack your knuckles. Trust me.  Holy fucking shit....
1 tag
3 tags
4 tags
3 tags
afgaganistan: if you ever get sad about failure just remember that lorelai gilmore got pregnant at 16 and started working as a maid at an inn and managed to raise an amazing kid, be a head bitch in charge, earn a college degree by taking night classes while rising in the inn's management, ran the inn, started her own inn, got TONS of money out of said inn, all while sleeping with a bunch of hot...
2 tags
2 tags
4 tags
4 tags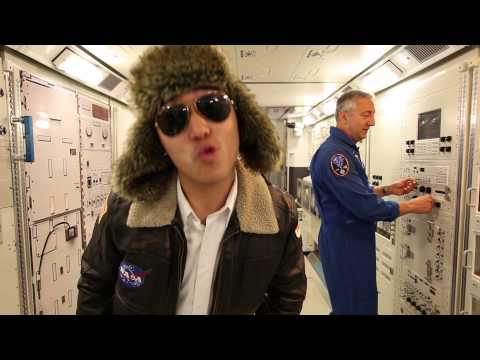 pinkspotlight: the first step towards confidence is not being afraid to be ugly once you get over the fear of being unattractive and stop equating beauty with other good things in life (friends, love, happiness) it's a lot easier to love yourself unconditionally your job is not to sit around and be pretty and easy on everyone else's eyes your job is to do whatever the fuck you want and look...
3 tags
3 tags
First tap show ever! Let's go. With some luck, I won't screw up too badly in front of all my friends and the freaking president of Princeton University. Hopefully.
3 tags
2 tags
3 tags
2 tags
4 tags
Viva La Propagandista: Facts about the UK →
bitchslap-barbie: wheres-margo: The UK only has eight residents, all of which know each other personally and have large manors where they take it in turns to host elevensies where only the finest tea and scones are served. The Queen is our most well known occupant. She smells very…
3 tags
4 tags
3 tags
"Russian history can be summarized as, 'It got worse.'"
– My roommate (via eredar)
3 tags
Watch
emilythebravee: christmasblogger: Penguin falls down resulting in best sound ever [x] HE'S SO MAD OMG
3 tags
3 tags
3 tags
Six websites I go to when I am upset:
babedesev: missredaholic: acurlyheadedman: acurlyheadedman: 1) When I am disgruntled  2) When I need a quiet place  3) When I want everything to be okay 4) When I need a hug 5) Just click this.  6) When I need to calm down.  FOR FUTURE REFERENCE the hugging one actually feels like they're actually hugging you and you feel so much better
4 tags
1 tag
3 tags
3 tags
"What a fine weather today! Can't choose whether to drink tea or to hang myself."
– A. P. Chekhov  (via bebemoon)
3 tags
2 tags
4 tags
Convo between my 7year-old students today
Josie: I have a new crusshhhhh
Matt: Me too! On a boy!
Pearl: You're a boy with a crush on a boy?
Matt: Yeah he's really cute.
Pearl: Oh.
(pause for a bit)
Matt: Boys can like boys. I just can't marry him because boys can't marry boys.
Me: Yeah they can. You can marry whoever you want.
Matt: Really?
Josie: YEAH my tia has a wife so now I have a titi and a auntie.
Matt: Okay. Then maybe I'll marry him.
Dave: (from across the room) No you can't you're seven.
(Age was apparently the only foreseeable problem anyone of my elementary schoolers could see with gay marriage.)
4 tags
alicexz: Nothing makes me laugh more than horribly awkward official posters
3 tags
3 tags
2 tags
4 tags
staysandstories: melissabenocriss: melissabenocriss: melissabenocriss: honestly every newspaper front page of the debate just looks like obama and romney singing a lively duet and "AAAAANYTHING YOU CAN DO I CAN DO BETTER I CAN DO ANYTHING BETTER THAN YOU" "NO YOU CAN'T" "YES I CAN" "NO YOU CAN'T" "YES I CAN" "NO YOU CAN'T" "YES I CAN YES I CAAAAAAAAAAN"
4 tags
9 tags
3 tags
4 tags
3 tags
psilentasincjelli: C a r r y    o n    m y    w a y  w a r d    s o o o o o o o n T h e r e ' l l    b e   p e a c e   when   y o u   a r e   d o o n e L a y   y o u r   w e a r y   h e a d   t o   r e e e e e e s t D o n ' t   y o u   c r y   n o   m o r e
3 tags
4 tags
5 tags
5 tags
4 tags
John Green's tumblr: Two Liberal Arts Graduates... →
fishingboatproceeds: Henry: "It's gettin' darker and darker." Me: "The sun goes away every night and then comes back in the morning." Sarah: "The sun is always moving, and sometimes it lights up certain parts of the earth, and other times it lights up the other parts. So when it's nighttime here, it's daytime…